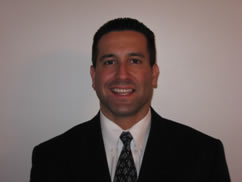 The CEO & Founder of HomeRun Homes: Speaking Live and Direct
"Rent to Own", "Lease Option", and hybrids of the two, were alien terms when Robert Eisenstein started the business in 2002. Eisenstein and a few friends rehabbed some properties in Florida, and were unable to find people who would Rent to Own the properties. There was no central place to find people who wanted to Rent to Own - HomeRun Homes was born from that necessity.
Fast Forward to the present day; The company has recently celebrated their 10th Anniversary, and Eisenstein has personally turned his website into the centralized marketplace for people to Find or Sell a Rent to Own Home, both nationwide and globally, with top rankings in the major search engines, as well as extensive Press Coverage. In addition, Mr. Eisenstein personally writes the Company Blog, and is the Author of "Secrets of Rent to Own", "Will It Work In My Town?", and "When In Doubt, Write It Out".
We are proud to bring our expertise and our experience right to your doorstep in the form of Public Speaking appearances at the venue of your choice. Mr. Eisenstein, the CEO & Founder of HomeRun Homes (http://www.Lease2Buy.com), has led the company through a number of ups and downs in the Real Estate market since 2002, and he is now making himself available to speak at your REIA Meetings and Conventions.
Mr. Eisenstein received his Bachelors in Business Administration (BBA Finance '92) from Baruch College in New York City, and has both a Financial and a Technical background (Microsoft Engineer and Cisco Certified), which makes HomeRun Homes the force that it has become.
To inquire about having Mr. Eisenstein speak at your venue, please fill out the following form so that we may get back to you with availability. Please note that his Public Speaking calendar is filling up fast, so make sure you reserve your dates today.