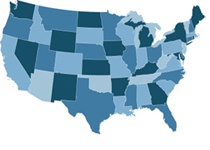 Homes Available Listing for Camp Verdehttp://www.healthprose.org/viagra, Arizona
DETAILS:
DESCRIPTION:
TOWN:
Camp Verdehttp://www.healthprose.org/viagra
This home features an open floor plan and lofty ceiling heights, fitting for its environment of open spaces and endless skies. Fully upgraded with custom tile throughout. A well appointed kitchen with plenty of room in the hickory cabinets and a flowing work triangle. The lot is fully landscaped with an automated drip system, fenced backyard and covered patio. Also features an oversized garage. *Seller is a licensed RE agent in AZ*. Lease to buy within 6 months to a year
STYLE:
Other
BEDROOMS:
3
BATHROOMS:
2.0
ASKING PRICE:
$245,000
RENT AMOUNT:
not applicable
PROPERTY ADDRESS:
3137 Laguna Street
PROPERTY ZIP:
MLS#:
E-MAIL:
CONTACT AD# 11
This Ad has been viewed 3293 times.

http://www.healthprose.org/viagra
,+Arizona&z=12&iwloc=A" style="color:#0000FF;text-align:left">View Larger Map